Akureyri FBO
Akureyri Airport is located in the north of Iceland.
Typically referred to as the capital of the north, Akureyri has a vast variety of entertainment and leisure.
The airport was constructed in 1955 to replace the airstrip at Melgerðismelar, a little bit further to the south of Akureyri.
Although the airport is mostly used for domestic passenger flights, it is the perfect spot for private international flights.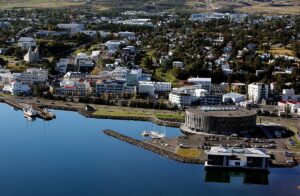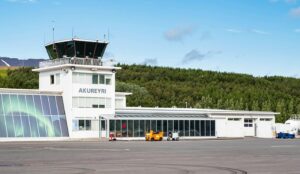 The airport has one runway which is 2400m long and 45m wide, and has a fire and rescue category of CAT VI, which can be raised to CAT VII with a 10 minute notice.
Fuel types available are:
Airport opening hours
Daily 07:00 – 23:00.
Christmas Eve and New Year's Eve 07:00 – 16:00.
No service New Year's Day, Easter Sunday and Christmas Day.
ATC available outside operational hours.
Refuelling opening hours
All days: 0900 – 1800 (O/R Limited)
No service New Year's Day, Easter Sunday and Christmas Day